After you submit a trademark application, it goes through a review process by the relevant authority. In this article, we will talk about why trademarks might be rejected based on similarities to existing ones. Section 11 of the Trademarks Act, 1999, outlines these reasons for rejection. We'll not only explore why objections happen under this section but also provide tips to address them. If you need assistance, you can also choose our service to help you respond effectively and remove the objection.
Scope of Relative Grounds of Refusal
When the organization that handles trademark registrations reviews your application, they'll check if there are similar marks already registered. If they find any, it might cause a problem for your application. However, this issue is usually not too difficult to address. You can overcome this problem by addressing the concern raised in section 11 of the trademark regulations.
The scope of "relative grounds" includes the subsequent situations:
When your trademark closely resembles an already established trademark, and the products or services associated with both trademarks are also closely related.
If your trademark bears similarity to an existing trademark, but there is no resemblance in the types of products or services linked to each trademark.
In cases where your trademark exhibits likeness to a previous mark to a degree that it could lead to confusion among the general public.
When your trademark shares certain resemblances with a well-known trademark, and the authorities determine that you might be attempting to unfairly benefit from the strong reputation and recognition of the established well-known mark.
Relative grounds for refusal are also applicable if your trademark bears resemblance to an existing copyrighted work.
An objection based on section 11 is also valid if your trademark could be mistaken for an unregistered pre-existing mark in a way that could result in misleading consumers.
What Does Similar Existing Mark Mean? 
In the context of reasons for rejecting the registration of a trademark, parallels can be established on two grounds:
1. Phonetic Similarity
Phonetics encompasses the auditory aspect of how symbols are spoken. When two symbols share a comparable auditory quality, they are considered phonetically alike. This acoustic resemblance holds significant importance in safeguarding intellectual property (IP), as it can potentially result in confusion among the general population.
A recent illustration of infringement due to phonetic similarity can be found in the legal case Imagine Marketing Pvt. Ltd. vs Exotic Mile. In this case, it was determined that the term 'Boult' bore a misleading phonetic resemblance to 'BoAt'.
2. Resemblance in Appearance:
When two logos or symbols appear deceptively similar at a quick glance, they can be described as visually similar. Those who engage in infringement often choose to retain certain visual similarities to established brands from which they seek to gain profit. Typically, the human brain grasps the overall style of a brand rather than fixating solely on individual words, colors, or designs.
The conflict between WWF versus WWF stands as a prime instance of visual resemblances that led to a total overhaul of a widely acknowledged sporting occasion.
The Battle Between Wrestlers and Pandas!
The wrestling fans belonging to the millennial generation might recall that the wrestling organization they cherished used to go by the name 'WWF' (representing Worldwide Wrestling Federation). However, there was a pre-existing trademark associated with an entirely unrelated entity, 'WWF' (standing for World Wide Funds for Nature/World Wildlife Funds). This clash regarding the 'WWF' acronym persisted for a lengthy span of 13 years before the wrestlers had to relinquish their branding and opt for an entirely fresh and distinct one. In contemporary times, the wrestling federation is widely recognized as 'WWE' (signifying Worldwide Wrestling Entertainment).
3. Deceptively Similar Marks
Deceptive similarity is a concept heavily dependent on context. According to the governing law, if a trademark in question is almost similar, or a look – alike to an already established trademark, to such an extent that ordinary consumers could easily confuse the connection between the two brands, it is said to be deceptively similar. Let's understand this through an example. The Bombay High Court recently addressed the issue of potential misleading resemblance between Fevicol and Tikawoo, both being adhesive product trademarks. The court's ruling can be described as follows: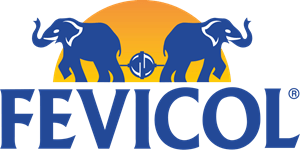 Simply because the image of the Sun appears in the background of the defendant's (Chiripal) trademark featuring a Rhino, it cannot be concluded that there is either deceptive similarity or a scenario of exact copying of the registered trademark of the plaintiff (Pidilite) or artistic element in the trademark of the plaintiff, which showcases two elephants pulling in the opposite direction with Sunset in the background,"
– In the case of Pidilite Industries Limited versus Chiripal Industries Limited, identified as Commercial IP Suit No. 452 of 2021.
Through this judgement, the Hon'ble Court has aimed to offer clarity on the concept of deceptive similarity in trademarks.
How to Overcome Objection Under Section 11
As previously discussed, addressing objections based on relative grounds for trademark registration can be effectively managed.
The following strategies can be employed to successfully navigate potential objections related to relevant grounds, safeguarding your trademark application from refusal:
1. Conduct a Thorough Trademark Search
Performing a comprehensive trademark search is essential. An examination of the TM Search Report reveals both active and pending trademarks within the Registry. Through a meticulous review of this report, you can assess the viability of the intended trademark you wish to select. In cases where your desired trademark aligns identically with pre-existing marks, you have the opportunity to make adjustments prior to pursuing registration. This proactive approach helps you steer clear of potential objections under section 11.
2. Enhanced Probability of Approval through a Logo/ Device
Even if your trademark consists of words that are generic or closely resemble existing trademarks, the distinctiveness conveyed through the logo and color scheme can play a significant role during the examination process. There are situations where, during a hearing to explain the reason for the trademark objection, the examiner might withdraw the objection under section 11. This decision hinges on how the trademark is used in conjunction with its distinct logo or design.
As evident, in the case of "Sardarbuksh," it could initially be considered "deceptively similar" to the well-established brand "Starbucks," as per the guidelines of section 11. However, due to modifications in the logo that introduced uniqueness and differentiation, the application for the "Sardarbuksh" trademark was ultimately approved and recognized as valid.
3. Avoid requesting for a general overview of goods and services
Although it may appear laborious to specifically list particular products and services related to a particular class of trademarks, it remains one of the most effective strategies for addressing concerns under section 11. This approach is rooted in the principle that if your mark and the "cited mark" operate in distinct business domains, the likelihood of causing confusion among the general public is essentially eliminated.
The Charminar Case! 
The Vazir Sultan Tobacco (VST) Company holds the registered trademark "CHARMINAR" in category 34 for "Manufactured Tobacco." Another individual named Vishnu Das also sought to register the "CHARMINAR" trademark (in the form of a device mark) within the same category 34. However, this application was for a distinct product known as "Quiwam." The Court ruled that Vishnu Das had the right to register a similar trademark for products that are not related under the same category.
Conclusion
Though these aspects share a common goal i.e. safeguarding of rights of the fellow trademark owners but are very different from each other.  These grounds contribute to upholding the sound operation of businesses, preventing public deception, and ensuring an efficient registration process of the trademark. Additionally, these principles collectively serve to safeguard public interests, guaranteeing informed choices by providing a wide range of product selections.
If you have any doubt regarding this, then you can send your doubts on companysuggestion and our team of experts will guide you.