Financial Statement provides the information about the company that contains the true and fair view about the state of affairs of the company. Financial Statements includes balance sheet, profit &loss a/c, cash flow statement, explanatory notes annexed to the financial statements and statement of change in equity of the company.
Every company shall file their financial statement in Form AOC-4 with registrar of company (ROC) within 30 days of holding annual general meeting (AGM) in every financial year. In form AOC-4 contains the details regarding balance sheet and profit & loss a/c of the company.
In form-AOC-4 mandatorily attach the board report, auditor report, audited financial statement and cash flow statement of the company.
Before you start organizing your business financials, it's important to be aware that this is not the same as keeping accounts. There is a significant difference. Accounting takes a historical view of financial information, whereas financial business planning looks to the future.
Financial statements can be used in a variety of ways to guide your business progress and help you understand how well you are doing. Your small business needs a variety of financial statements to function in the business community. In some cases, financial statements are useful. In other cases, they're required. The financial side of a business plan includes various financial statements that show where you want to take your company.
There are four financial statements that are essential to include in a structured financial plan. These can help you arrange your financial projections for the next three to five years.
1. The Sales Forecast
A sales forecast can be laid out in a spreadsheet as a projection of your sales for the next three to five years. The most definite way to indicate your sales forecast is by providing separate blocks for pricing, unit sales, calculated sales, unit costs, and unit cost of sales. Including all these figures will help you calculate your gross margin, which amounts to sales less the cost of sales. It gives you a useful figure for comparing your forecast with other industry reporting ratios.
2. The Expenses Budget
An expense budget helps you figure out how much it will cost you to make the sales you forecast in the previous section. To make it completely clear you are going to need to differentiate between fixed costs (such as utilities, rent, and payroll) and variable costs (such as marketing costs).
Again, don't forget that this is a business statement, not accounting, so you will have to estimate things like taxes and interest. Keep it as simple as possible when making your operating expenses estimates.
3. Income Projections
The income projections statement is the section where you list your projected profits and loss for the next three to five years. You can use the numbers you've included in your sales forecast and expenses to help you calculate these figures. You'll also have to assess your assets and liabilities which are not covered under your income projections.
Think about inventory, money owed to you, and assets such as equipment. Under liabilities, you will list any possible outstanding loans and any other bills you may not be able to pay.
4. The Cash-Flow Statement
The cash-flow Statement of your financial business plan indicates the movement of money in and out of your business. This section is based on a combination of your sales forecast and balance between your projected income and expenses.
If your business plan for the year is to start a new business, you will need to create a cash-flow projection. For an existing business and most clients we serve, you can base your cash-flow statement on balance sheets and profit and loss statements from previous years.
5. The Break-Even Analysis
The break-even analysis is a calculation of how much your company will have to sell to cover your expenses.
As a business owner, you may consider hiring a bookkeeper to handle your account once your business is running. You will need to understand your business' financial statements and use them as a basis for making decisions about your company.
In the long run, the financial statements in your business plan will outline the growth and potential of your business. And once you can show where your financial performance figures are coming from, you will significantly increase your chances of getting funding from lenders or investors.
We Can Help:
If you need help determining which financial statements you need or require consultation when setting up a business plan and drafting financial statement, we can help. As an outsourced accounting firm, we provide ongoing accounting support and financial analysis to small and mid-size businesses.
These areas are necessary to effectively run your company, analyze operations, and guide business decisions. Contact us today so we can get started.
Hope you have liked our article. Wishing you good and healthy company with ahead!!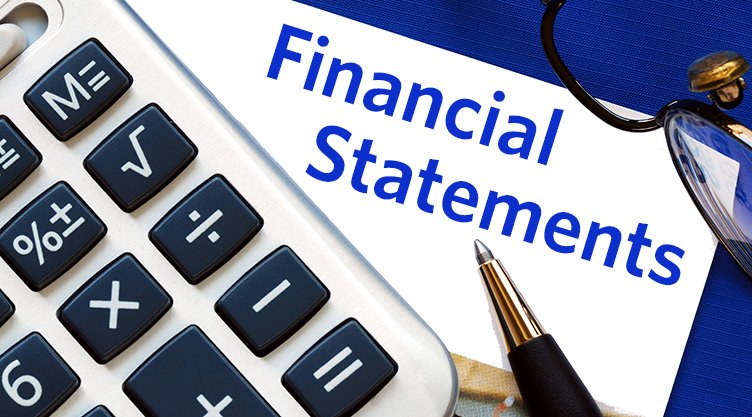 Private Limited Company
Basic Features to Read before starting private limited company
Private company is required to add the word "Private limited" or "Pvt. Ltd." to end of its name. Private company should have at least two member and two directors. Private company have right to issue debentures to any number of persons.
Read More
Public Limited Company
Features of Public Limited Company
MCA provides the facility for incorporation of public limited company. For incorporation, firstly apply for name through RUN (Reserve Unique Name) on MCA portal. After availability of name from ROC we should file incorporation form i.e. Spice 32, INC 33(for eMOA), INC 34(for eAOA), .
Read More