MSME Registration Process
Some important points of MSME
1.Types of Enterprises
MSME Registration Process stands for Micro, Small & Medium Enterprises. There are 3 types of the enterprise under Micro, Small & Medium Enterprises Development (MSMED) Act, 2006-
1.Micro enterprise
Microenterprise is that enterprise, which has 25 lakh investment in the manufacturing sector and 10 lakh investment in the service sector.
2.Small enterprise
Small enterprises are those enterprises, whose total investment is more than 25 lakh and less than 5 crores in the manufacturing sector and not less than 2 crores in the service sector.
3.Medium enterprise
A medium enterprise is that enterprise whose investment is more than 5 crore but less than 10 crores in the manufacturing sector and not less than 5 crores in the service sector.
2.Benefits of MSME Registration Process
Due to the MSME registration process certificate, an enterprise takes loans from the bank at a lower interest rate.
There is various tax rebate offer to MSME.
There are many government benefits that are only available for MSME industries.
They get easy access to credit.
There is no registration fee.
Businesses registered under MSME are given a higher preference for government license and certification.
Industrial promotion subsidy.
Protection against delay payment.
3. MSME Registration Process
The registration of MSME can be offline or online.
MSME is to be registered online only on the portal of MSME which is www.udyogaadhaar.gov.in.
For online registration go-to the portal of udyogaadhaar, then enter Aadhar number of individual and name of the individual as per Aadhar, after this click on validate & generate OTP, then another screen appears in which enter OTP which is sent to the mobile number linked with aadhar and click on Validate.
After that, you must fill all the information of that enterprise.
After submitting the form which u fill u get the MSME page.
There is no registration fee required for this process.
For offline registration, you need to fill the form.
4.Documents required for MSME Registration Process
Some necessary documents which are required for online MSME registration process–
Aadhar Number of an entrepreneur.
Name of industry.
Address of plant.
Bank account details such as account number and IFSC code.
PAN Number
Mobile number
E-mail ID.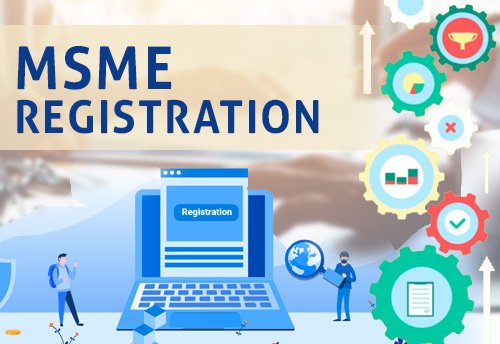 Private Limited Company
Basic Features to Read before starting private limited company
The private company is required to add the word "Private Limited" or "Pvt. Ltd." to the end of its name. A private company should have at least two member and two directors. Private company has right to issue debentures to any number of persons.
Read More
Public Limited Company
Features of Public Limited Company
MCA provides the facility for the incorporation of the public limited companies. For incorporation, firstly apply for name through RUN (Reserve Unique Name) on the MCA portal. After the availability of name from ROC we should file incorporation form i.e. Spice 32, INC 33(for eMOA), INC 34(for eAOA), .
Read More