An existing company or any LLP can change its name at any point of time after incorporation of companyor LLP. In case it is found that name was applied by furnishing wrong or incorrect information, then compulsory change the name of the company. When any change in the name of the company is made, then the ROC shall enter the new name in register of companies in place of the old name and issue fresh certificate of incorporation with the new name and the name shall be complete and effective only on the issue of such a certificate.
Change of name shall not be allowed to a company which has defaulted in filling its annual returns or financial statements or any other document due for filling with the ROC or which has defaulted in repayment of matured deposits or debentures or interest on deposits or debentures. Name change shall be allowed only after filling the necessary documents or repayment of matured deposits or debentures or interest on deposits or debentures.
Effect of name change
The change of name of the company-
 Shall not affect any rights or obligations of the company.
Shall not render defective any legal proceeding by or against the company. and
Shall not affect any legal proceeding continued by or against the company pending in its old name, they may continue to its new name.
The effect on issue of fresh certificate of incorporation on change of name is not reform or re-incorporate the company as a new entity.
The change in name of the company does not affect the liability of the companyto pay income tax arrears.
The company which has changed the name would be entitled to ask those companies in which it is holding shares, to substitute its old certificate by new ones.
E-Forms to be filled:
The following e-forms need to be filed:
The existing company needs to reserve the name through 'RUN'.
 After the name is approved, form MGT-14 (necessary resolution for alteration of Memorandum of Association (MOA) and Articles of Association (AOA) needs to be filed.
E-Form INC-24 within 30 days of passing of SpecialResolution or within 60 days from the date of name reserved, whichever is earlier (application for approval of Central Government for change of name) needs to be filed to give effect to change in name.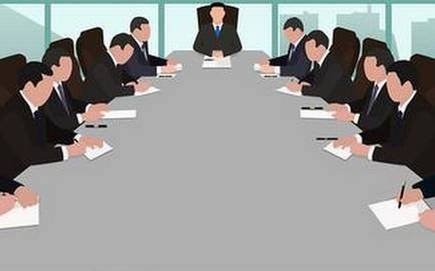 Private Limited Company
Basic Features to Read before starting private limited company
Private company is required to add the word "Private limited" or "Pvt. Ltd." to end of its name. Private company should have at least two member and two directors. Private company have right to issue debentures to any number of persons.
Read More
Public Limited Company
Features of Public Limited Company
MCA provides the facility for incorporation of public limited company. For incorporation, firstly apply for name through RUN (Reserve Unique Name) on MCA portal. After availability of name from ROC we should file incorporation form i.e. Spice 32, INC 33(for eMOA), INC 34(for eAOA), .
Read More