Patent Registration
Patent registration is a form of intellectual property like a trademark and copyright. A patent provides protection to the owner of their new inventions. For registration, patentee makes an application for registration of patent to the Patent Office, Controller General of Patents, Designs & Trade Marks. Patent registration is valid for 20 years or can be renewed before the expiry of the time period by making an application.
The Patent is an exclusive right granted to the Patentee over his/her invention for a limited period of time. Through Patent Registration, the patentee shall have all the rights regarding controlling, making, using, selling or importing patented product or process for producing that product.
What can be Patented in India?
Before starting the Patent Registration process in India, it is important to get to know what patentable innovations are.
The invention can be related to work, process, manufacturing, the machine related, computer software or any other kind of invention to the general public.
Who can file for Patent?
In India, any individual or business entity that wants to protect and secure an idea or invention can apply for Patent. The term "Invention" includes both the new product and new process. Also, a natural person who is an assignee under the Patent Law and claims to be the true and first inventor of the art/ research has the right to make such an application.
The LRs or Legal Representative of a deceased person (who immediately before his death was entitled to make an application for Patent Registration) can file for Patent as well.
Patent system in India
The Patenting system in India is administered by the Patents Act, 1970 and The Patents Rules 1972 . A patent is given by the India patent office that enables the patent holder to keep up a monopoly for a restricted timeframe on the utilization and advancement of a invention.
What is the importance of Patent registration?
Legal protection to an Invention: Patent Registration gives legal protection to an invention of the patentee. In the case of patent infringement, the patentee has the right to take action and can sue for damages. If the invention is not registered then legal protection is not enforceable.
Transferable Rights: Patent Registration gives the patentee a right to sell or transfer a patent as it helps in raising revenue.
Validity Period of 20 days: After Paten Registration, an invention is legally protected for a period of 20 years.
Competitive Advantage: Patent Registration gives a competitive advantage to the business. For similar products, competitors will not be able to use the patented invention.
Asset Creation: Patent is an Intellectual Property Right, therefore, Patent Registration given an exclusive right. The patent is an intellectual asset for a business which can be sold, transferred or commercially contracted.
Valid period of Patent registration
Patent registration in India is valid for a term of 20 years. After this tenure, the Patent needs to be renewed or extended which will depend on several factors. The patent is granted for various inventions in the field of process, art, manufacturing method, computer software, chemicals, drugs and much more.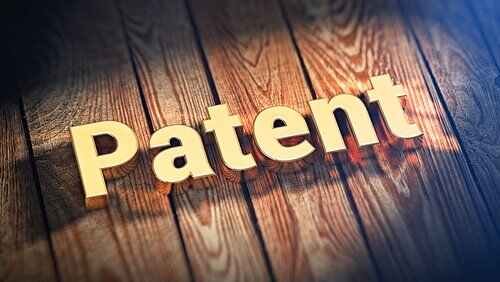 Private Limited Company
Basic Features to Read before starting private limited company
A private company is required to add the word "Private Limited" or "Pvt. Ltd." to the end of its name. A private company should have at least two members and two directors. The private company has the right to issue debentures to any number of persons.
Read More
Public Limited Company
Features of Public Limited Company
MCA provides the facility for the incorporation of the public limited companies. For incorporation, firstly apply for name through RUN (Reserve Unique Name) on the MCA portal. After the availability of name from ROC we should file incorporation form i.e. Spice 32, INC 33(for eMOA), INC 34(for eAOA), .
Read More